Pastermack Real Estate is fortunate to have two bilingual licensed real estate agents to meet the needs of our Spanish-speaking clients: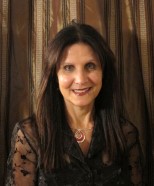 Mayra Campbell is a lifelong Space Coast resident who was born in Havana. She speaks fluent Spanish and is very proud of her Cuban heritage. She began her Real Estate career in 2003 and was a top RE/MAX producer by 2005. She holds two Florida State Board licenses and a degree in Merchandising & Display, which she earned at Saddleback College in Orange County CA. Mayra brings to the Pastermack Team her integrity, local knowledge, dedicated service, tough negotiating skills, and attention to detail which have all proved to serve her clients well, whether marketing a home for top dollar or helping them locate and purchase the home of their dreams.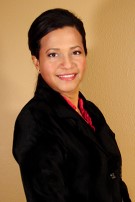 Josefina Rivas was born and raised in Santo Domingo, Dominican Republic. She also speaks fluent Spanish! She and her family moved to Merritt Island in 2001, and she has been actively involved in the community through her involvement in JROTC at Merritt Island High, baseball, Cocoa Village Theater, and more. She became a licensed real estate agent in 2007, and joined Pastermack Real Estate in 2014. Her first-hand involvement in the community is an invaluable asset to clients that are looking to live in the area. Josefina is determined to provide her clients with the best service in real estate, and you can count on her enthusiasm, integrity, hard work and honesty.
Mayra and Josefina are both experienced, successful agents who are dedicated to their families, their culture, and their passion for real estate. They are an integral part of the Pastermack Real Estate team. If you would like to speak to Mayra or Josefina about your real estate needs, please call our office at 321-452-7785 or email us at sold@pastermackrealestate.com.